Correcting the Translation of Informational Medical Texts from English to Spanish within the Public Services of the United States
Keywords:
Translation, analysis of translated materials, institutional communication, correction, revision, medical and healthcare translation, textual genres, Traducción, análisis de materiales traducidos, comunicación institucional, corrección, revisión, traducción médico-sanitaria, géneros textuales
Abstract
The main goal of this work is to demonstrate that translated medical texts (from English to Spanish) emanating from public US organizations that focus on medical divulgation do not meet the necessary quality standards in order to fulfil the purpose for which the original texts were created: informing and educating the population. In order to achieve this goal, a corpus of 150 texts will be created and a text from each of the chosen organizations will be corrected and analysed using an error typology that was created to represent the errors within this kind of texts. Therefore, the suggested hypothesis predicts that said texts are not revised before publishing, and if they are, said work is not being done by professionals.
Downloads
Download data is not yet available.
References
Chomsky, N. (2005). Language and Mind. 3ª edition. Nueva York: Cambridge University Press.
Congost Maestre, N. (1998). Problemas de la traducción técnica. Los textos médicos en inglés. Alicante: Universidad de Alicante.
Coseriu, E. (1997). Lo erróneo y lo acertado en la teoría de la traducción, en E. Coseriu, El hombre y su lenguaje, pp. 214-239. Madrid: Gredos.
Dancette, J. (1989). La faute de sens en traduction. TTR, 2(2), 83-102.
Delisle, J. (1993). La traduction rasisonnée. Manuel d'initiation à la traduction professionnelle de l'anglais vers le français. Ottawa : Les Presses de l'Université d'Ottawa.
Gile, D. (1983). Aspects méthodologiques de l'évaluation de la qualité du travail en interprétation simultanée. Méta, 28(3), 236-243.
Gouadec, D. (1981). Paramètres de l'évaluation des traductions. Méta, 26(2), 99-116.
Halliday, M.A.K. (2013). El lenguaje como semiótica social. La interpretación social del lenguaje y del significado. México: Fondo de Cultura Económica.
Hurtado Albir, A. (2001). Traducción y traductología. Introducción a la traductología. España: Ediciones Cátedra (Grupo Anaya, S.A.).
Meschonnic, H. (1972). Propositions pour une poétique de la traduction. Langages, 28, pp. 49-54.
Montalt, V. y González-Davies, M. (2007). Medical translation step by step. Learning by drafting. Manchester: St. Jerome Publishing.
Montalt, V., Ezpeleta, P. y García Izquierdo, I (2011). Developing Communicative and textual competence through genres. Translation Journal, 12(4).
Mossop, B. (2014). Revising and editing for translators (3ª edición). Nueva York: Routledge.
Nord, C. (2009). El funcionalismo en la enseñanza de traducción. Mutatis Mutandis, 2(2), 209-243.
Rasmussen, K y Schjoldager, A. (2011). Revising Translations: A survey of revision policies in Danish translation companies. Journal of Specialised Translation 15, http://www.jostrans.org/issue15/art_rasmussen.php.
Reiss, K. (1971). Möglichkeiten und Grenzen der Übersetzungskritik. Munich. Hueber.
Sánchez Trigo, E. (2017). «Tipologías textuales y traducción». TRANS. Revista de Traductología, 0(6), 121-133.
Van Hoof, H. (1998). «Portrait de la traduction médicale. Ses difficultés – ses exigences – son enseignement», en L.F. Fernández, y E. Ortega (coords.), Traducción e interpretación en el ámbito biosanitario, pp. 3-26. Granada: Comares.
Werlich, E. (1979). Typologie der Texte: Entwurf eines textlinguistischen. Modells zur Grundlegung einer Textgrammatik. Heidelberg. Quelle und Meyer.
Webgrafía
Centro Virtual Cervantes (1997) Recuperado de https://cvc.cervantes.es/
Fundación del Español Urgente (Fundéu BBVA) (2005) Recuperado de https://www.fundeu.es/
Real Academia Española (RAE). Diccionario de la lengua española (DEL) (2015) Recuperado de http://www.rae.es
Real Academia Española (RAE). Diccionario panhispánico de dudas (DPD) (2006) Recuperado de http://www.rae.es/recursos/diccionarios/dpd
Unión de Correctores (2020). Recuperado de https://www.uniondecorrectores.org/
Manuales de estilo y diccionarios
Navarro González, F. (2014). Diccionario crítico de dudas y dificultades de traducción del inglés médico (3. ª edición). Madrid: Cosnautas [en línea].
Molero, G. y Martín, A. (2013). El libro rojo de Cálamo. Prontuario de manuales de estilo. Madrid: Cálamo&Cran S.L.
Real Academia Española (2009-2011). Nueva gramática de la lengua española. Manual. Barcelona: Espasa.
Real Academia Española (2010). Ortografía de la lengua española. Barcelona: Espasa
Real Academia Nacional de Medicina (2011). Diccionario de términos médicos (1ª edición). Madrid: Editorial Médica Panamericana [en línea].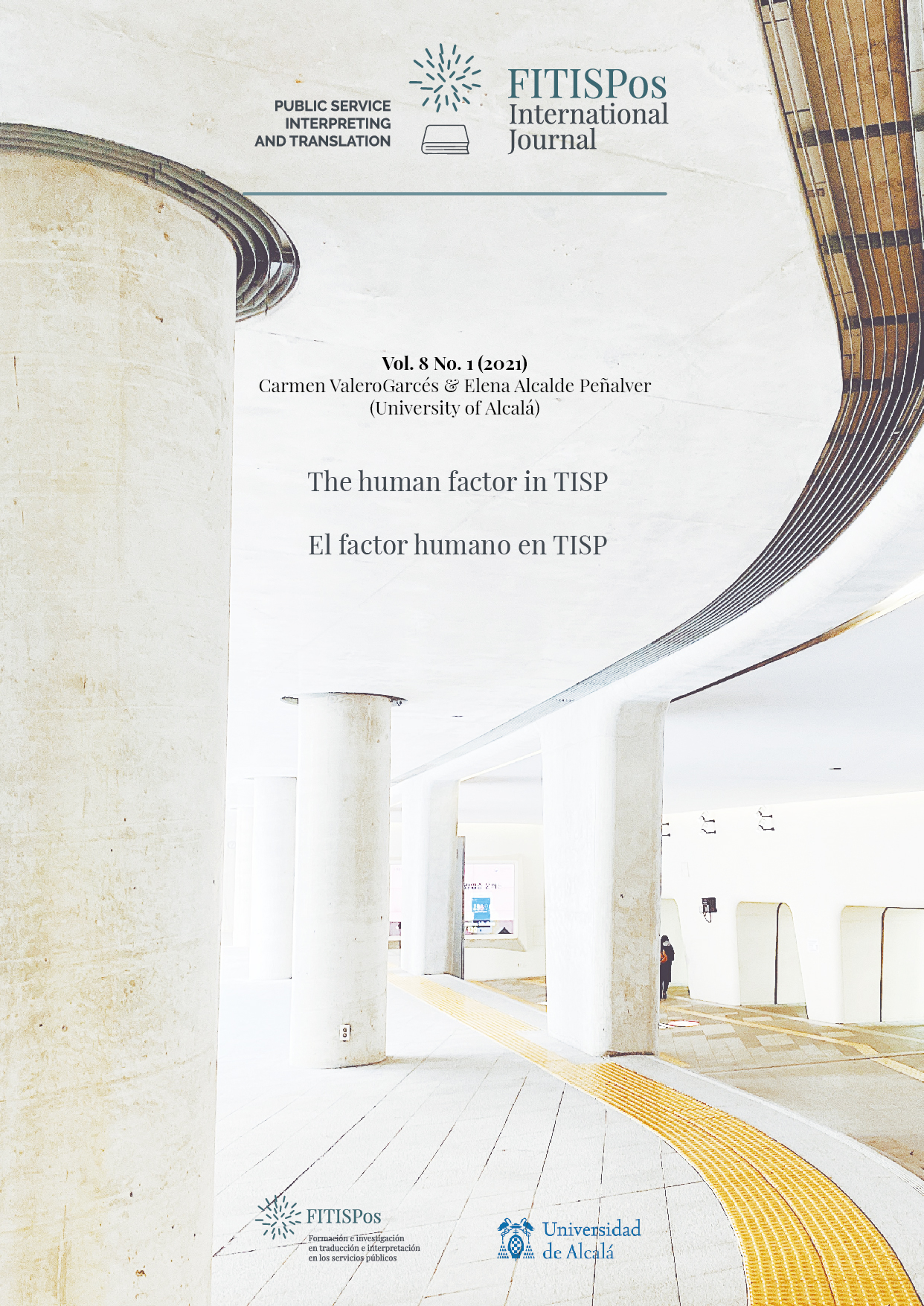 Downloads
License
Copyright (c) 2021 Ylenia
This work is licensed under a Creative Commons Attribution-NonCommercial 4.0 International License.
Authors who publish with this journal agree to the following terms:
a. Authors retain copyright and guaranteeing the journal the right to be the first publication of the work as licensed under a Creative Commons Attribution License that allows others to share the work with an acknowledgment of the work's authorship and initial publication in this journal.
b. Authors can set separate additional agreements for non-exclusive distribution of the version of the work published in the journal (eg, place it in an institutional repository or publish it in a book), with an acknowledgment of its initial publication in this journal.
 c. It allows and encourages authors to disseminate their work electronically (eg, in institutional repositories or on their own website) prior to and during the submission process, as it can lead to productive exchanges, as well as to a subpoena more early and most of the published works (See The Effect of Open Access) (in English).